I offer a wide range of funeral and sympathy flowers. My designs cover casket sprays, wreaths, hearts, floral letters and one of a kind bespoke pieces in all colours, sizes and styles.
I discuss your specific requirements and provide a quote. I can either post the message cards for you personally to write your message, or I can write them and place them on the flowers for you. I discuss delivery requirements directly with the funeral directors and on the day, I deliver at the agreed time.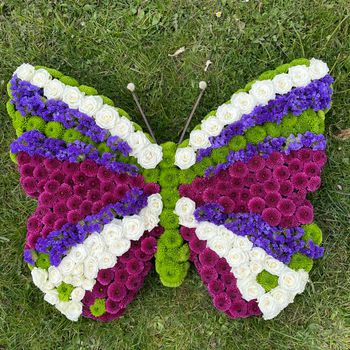 From butterflies to RAF Roundels - there are many designs you can have.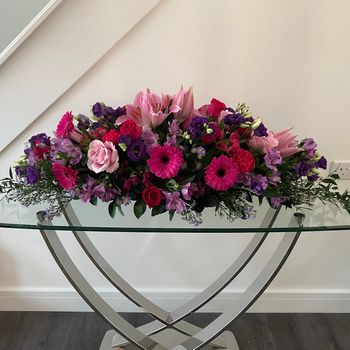 3ft, 4ft or 5ft casket arrangements, in any colour combination with specific flowers.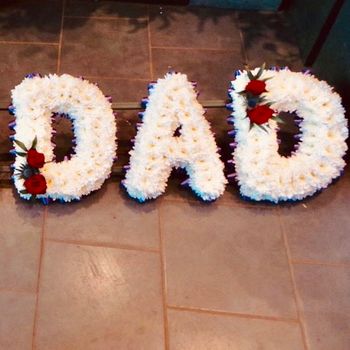 I can create letters in any colour and configuration.
Send us a message to find out more!