We offer a range of bespoke light up letters and numbers.  We have all the alphabet and doubles of some letters.
Our letters are made of wood, painted white with fairground bulbs.  They stand 4ft tall and 2ft wide making them an impressive enhancement to any event.  Each letter or number is PAT tested in line with UK government Health and Safety guidelines. We also have a 1.5ft MR&MRS which sits ontop of your new surname in lights! Initials and surnames are trending at the moment.
They are suitable for inside or outside as long as it doesn't rain.
They cost £50 per individual letter. We apply a volume discount if you order two or more different products.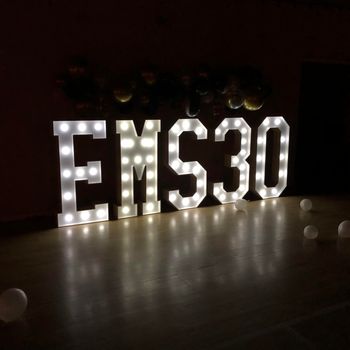 Our letters & numbers just love to party. Go on invite them to your party.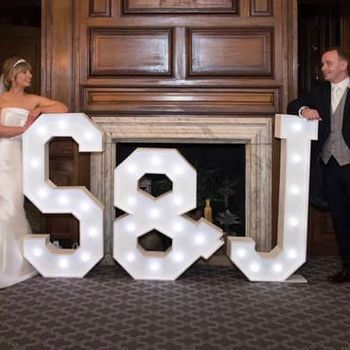 Celebrate your forever initals with a photo opportunity too.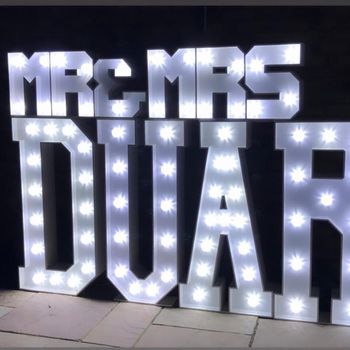 No better way than showing the world your new surname.