Our chiffon chair drops come in 12 different colour ways and we are adding new colours all the time. We can create several different styles on chivari chairs and have over 20 embellishments from diamante, pearls and fresh or faux flowers.
The chiffon chair drops just add that finishing touch to your ceremony and wedding breakfast styling.
Our chair drops costs are as follows. We also apply a volume discount if you hire two or more different products:
Chiffon chair drops = £2
Embellishments = 50p
Fresh Flower pew ends £6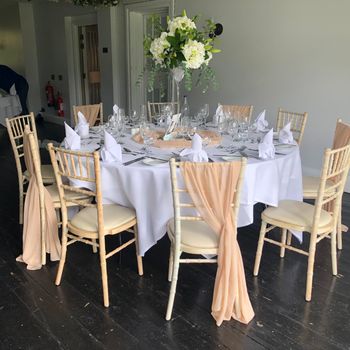 One style doesnt fit all, talk to us about your vision.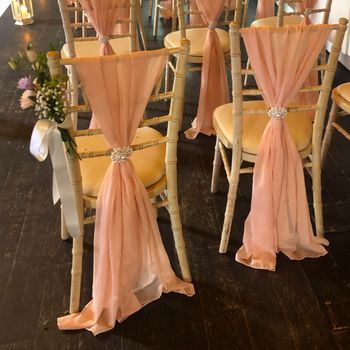 Diamonte, pearls, faux flowers, real flowers or foliage, the choice is yours.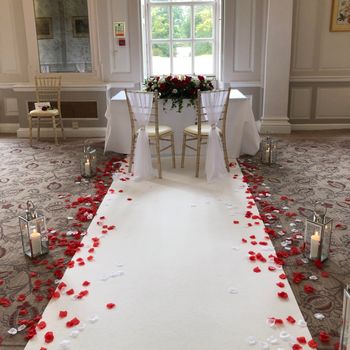 White, ivory, champagne, blush pink soft pink, platinum - the list goes on and on.