Our freestanding donut walls are one of our most popular event prop hires!
Every event should be unique to you and tailored to what you want.  Our Donut walls can hold either 54 or 108 Krispy Kreme Original Glazed donuts. These are perfect if you are organising a conference for that afternoon slump, a wedding for later on when people get peckish or a celebration where you simply want to have something just a little bit different.
Our donut walls are a perfect alternative to serving a cake, a sweet cart or dessert.  We work with both you and/or the venue to agree the best location for the donut wall to create the greatest impact to surprise your guests!
Our donut wall costs are as follows. We also apply a volume discount if you hire two or more products:
Wall + 54 Krispy Kreme Donuts = £140
Wall + 108 Krispy Kreme Donuts = £180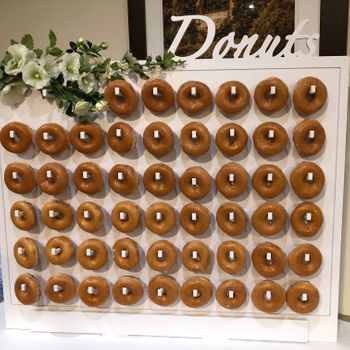 Something different, who doesn't love a donut at a party?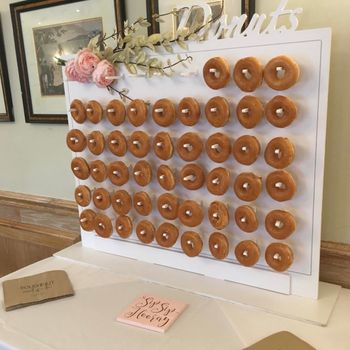 Your guests will never go hungry with a donut wall.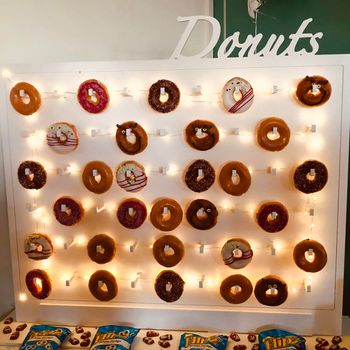 Company conference, meeting or brand launch? These will go down well.