Any event, whether you are organising a wedding, birthday celebration or anniversary, needs to be special and unique to you.  There are many ways in which you can achieve this and we are delighted to present our Prosecco Wall and we are super excited to share this with you.  We pride ourselves on souring the best quality props at all times , it measures 190cm x 78cms and can hold up to 64 glasses of bubbles – perfect for adding that extra special touch to your event.  Let's get the party started!
We provide 64 glass flutes included in the hire price so you don't have to worry about hiring them elsewhere. We add the finishing touch balloons too which are included in the price.
Our prosecco wall costs £100. We also apply a volume discount if you hire two or more products.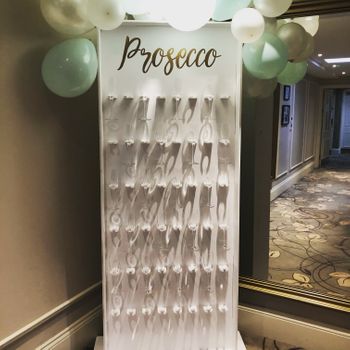 Our Prosecco wall is a perfect edition to a baby shower.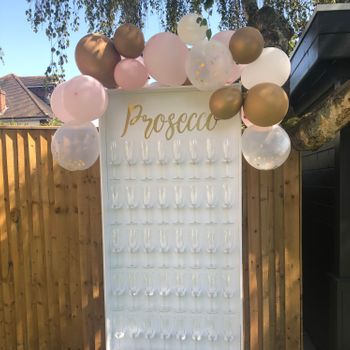 Help get that birthday party started with a bit of bubbly!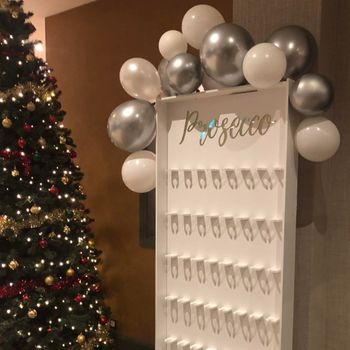 Who doesn't want a Prosecco wall at a work party?